About Us
Phyllis J. Ocean – Attorney and Escrow Officer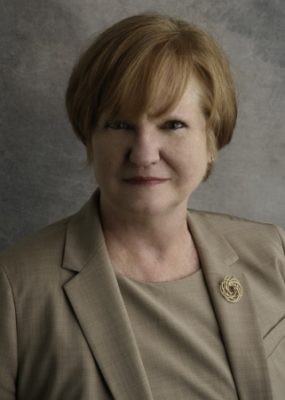 Phyllis J. Ocean is an attorney focusing on real estate law and complex commercial transactions, including acquisition, disposition and financing of real estate and business enterprises. She assists her clients with all aspects of closing, as well as contract negotiation and preparation, property information and document review, and business entity formation. Ms. Ocean has been a licensed escrow officer in Texas for more than 25 years and in the title industry experience matters. She has extensive knowledge of both the legal and title insurance issues involved in bringing residential and commercial real estate transactions to a successful settlement. Her staff of skilled escrow officers is trained to handle residential purchase and sales, refinancing, home equity and new construction loans through prompt and effective communication with all parties to the transaction. Ms. Ocean brings her years of talent and title experience to each transaction, whether residential or commercial, providing valuable guidance in the closing process. If a title defect, lien or any other closing issue arises during the process, Ms. Ocean is available to resolve the issue. She is a Fee Attorney for Stewart Title Company, primarily closing transactions in Harris, Fort Bend, Waller, Montgomery, Galveston, Brazoria and Liberty counties, in Texas. Her goal is to provide excellent service to all parties and to guide each transaction to a smooth and seamless escrow settlement.
JD, South Texas College of Law Houston
BS, University of Houston Downtown, Magna Cum Laude
Houston Bar Association
Texas Bar Association
College of the State Bar of Texas
Florida Bar Association
Texas Land Title Association, Individual Member
Member and Past Co-Chair (2015-2016) of the HAY (Houston Alumni Youth) Center Committee of the Houston Bar Association
Not Board Certified by Texas Board of Legal Specialization
Courtney Stiles- Escrow Officer
Courtney Stiles is the newest member of our team. She joined us one year ago as an escrow assistant and has proved to be a valuable asset to our title operation. Courtney began her career in a support role at a well-recognized commercial real estate development firm and quickly rose through the ranks to serve as Executive Assistant to the President and CEO. She brings exceptional organizational and communication skills to the Ocean law team and our title operation. Courtney believes that integrity and attention to detail are at the heart of success in our industry. She takes personal pride in the excellence of her work product, thereby building her clients' confidence that their transaction will close smoothly. Her commitment to service allows her to anticipate the needs of her customers and surmount any obstacles to a smooth closing. Her energy, enthusiasm, and expertise are apparent in each and every transaction.